From 1954 to today, take a journey through Getman's history of revolutionary products and services.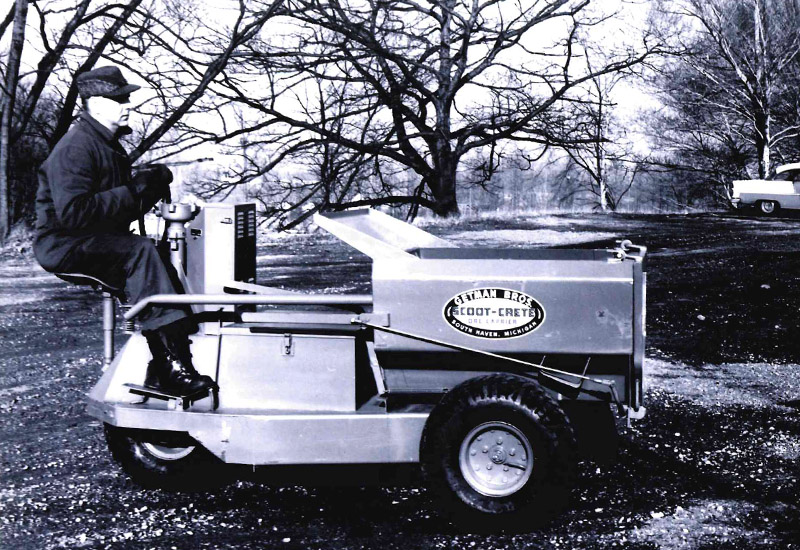 Getman Brother's Construction Company's success began in 1954 with the Scoot-Crete, a small, motorized wheelbarrow. The most common application for the Scoot-Crete was transporting concrete in municipal construction works – parking ramps, road works, and perhaps most famously, the construction of the Mackinac Bridge in Northern Michigan (USA) from 1954 to 1957.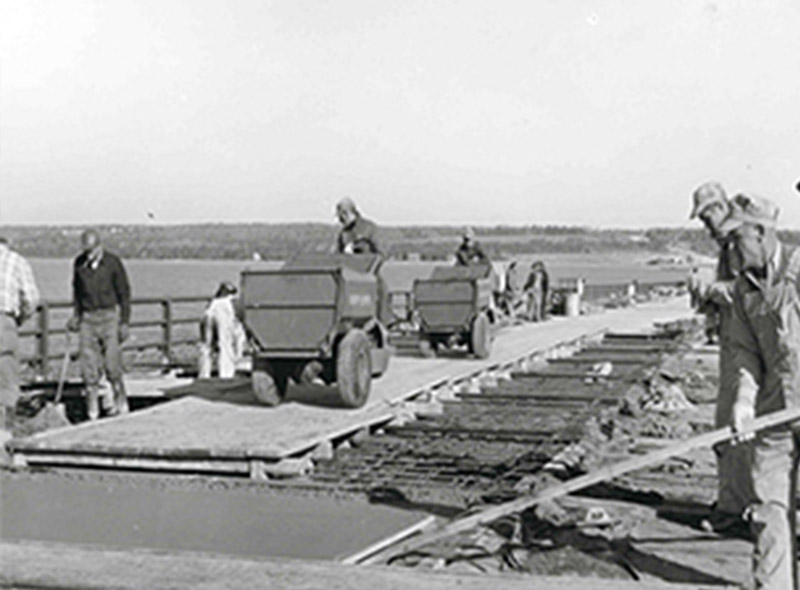 The days of the mule-drawn cart system in trackless Western mines came to an end with a Colorado uranium miner's modification for Scoot-Crete's use in an underground mine. Thus, Scoot-Crete's increasing popularity in mining applications grew.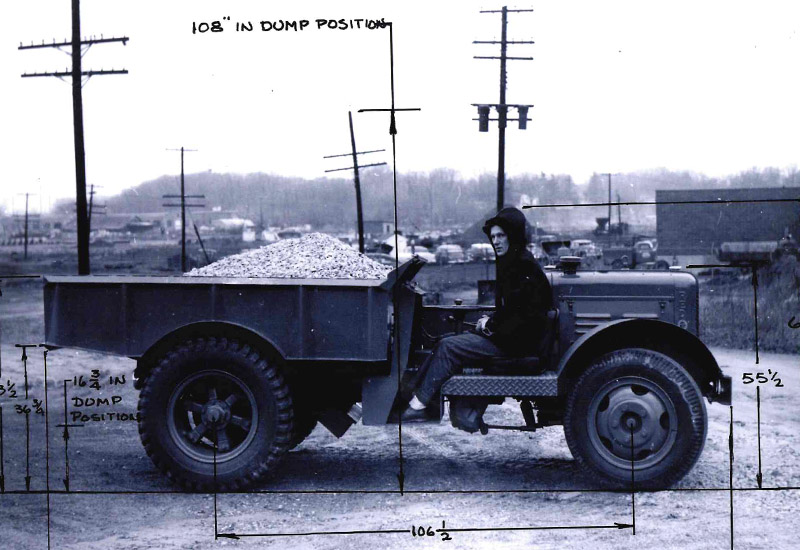 In its new application, the Scoot-Crete concept was a simple and effective solution. During the remainder of the 1950s, Getman Brothers developed various new adaptations to the Scoot-Crete, resulting in one of the first trackless diesel-powered underground product lines.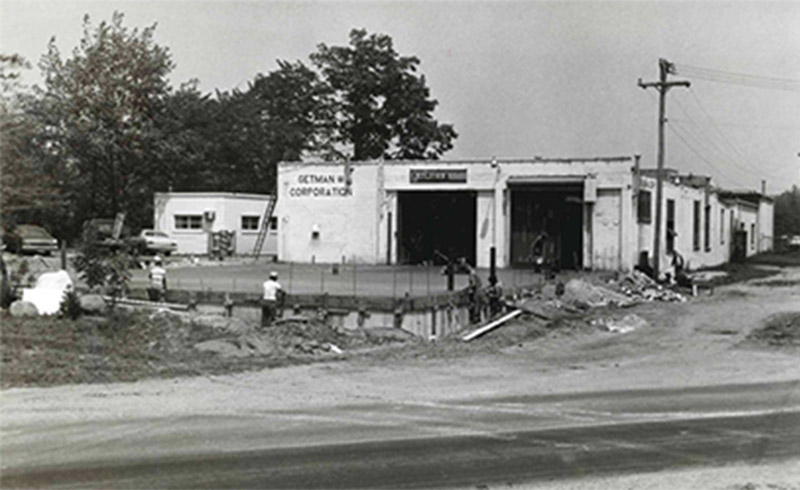 Following a successful entrance into underground mining in the 1950s, Getman's range of underground mining machines grew during the 1960s and 1970s, and we claimed numerous industry firsts:
First rubber-tired drill jumbo carrier (early 1960s)
First Explosives Charger (ExC) (early 1960s)
First Mechanical Scaler (1970s)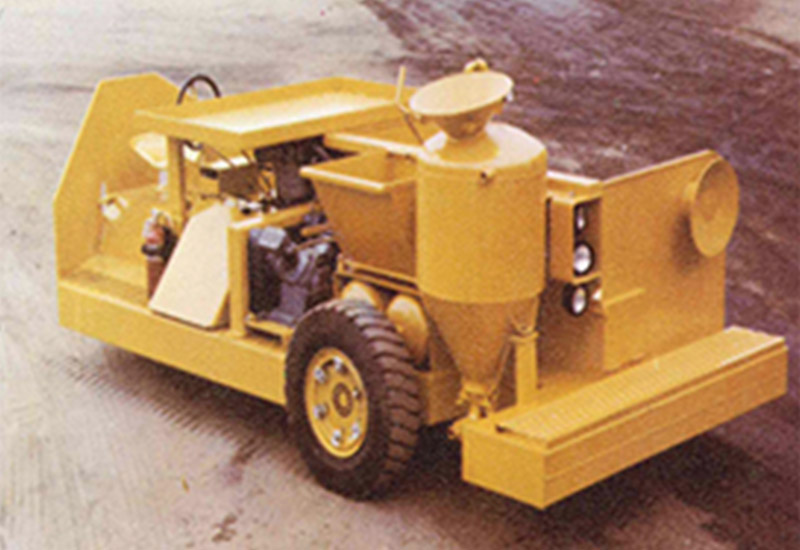 Getman's development of the A64 product range during the 1970s is now the backbone of Getman's modern day product line. It is one of the most productive machines in underground hard rock mining and mines worldwide have used thousands of A64 products to date.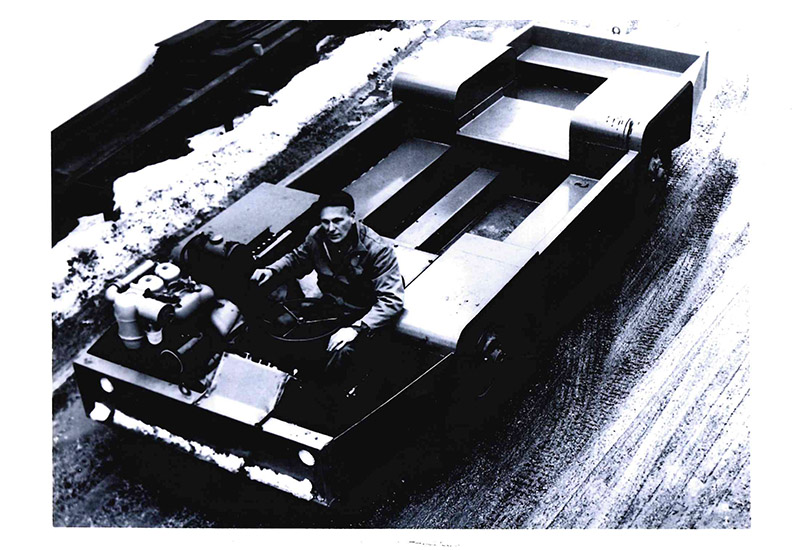 In 1980, expanding sales guided Getman's relocation from a riverside factory in South Haven, Michigan to its current headquarters in Bangor, Michigan. The first commissioned unit from the Bangor facility rolled off the floor in 1981. The years following the opening of the new Bangor factory included some of the leanest in the history of the industry. Global demand for metals was cooling, as was the demand for mining equipment.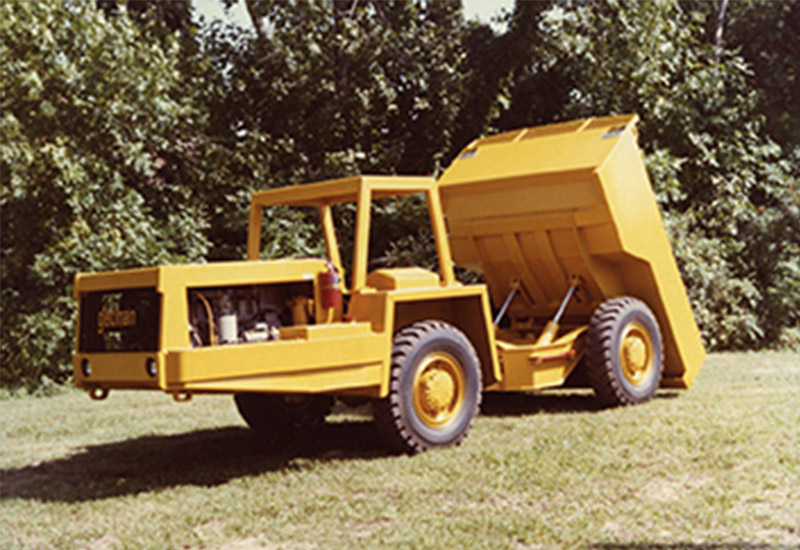 Unwilling to slow its momentum, Getman met the 1980s with resilience and innovation. Expansion into new international markets and the development of the LRD and RDG product lines hailed the entrance into the underground coal market.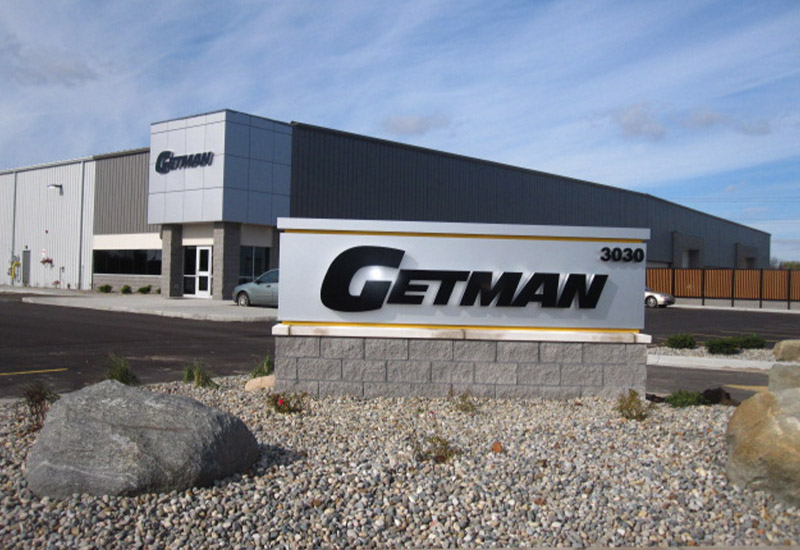 An increase in global demand for Getman products in the late 2000s and early 2010s necessitated expansion to the Bangor facility. This growth led to a new Kalamazoo facility in 2013.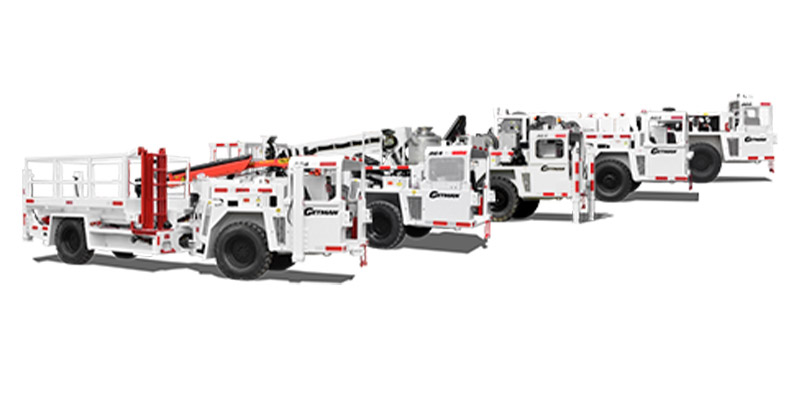 Growth is nothing new for Getman. As we continue to improve our product portfolio to include both the Shotcrete and Remixer product lines, we are also adding to the A64 and Scaler product lines. Our ultimate goal? To continue expanding our global distribution network and ensure our products' support anywhere there is underground mining.
Getman now leads as a supplier of production and production support equipment to the underground mining industry. With a focus on helping miners work safely and efficiently in their everyday roles, Getman is proud to have spent over six decades bringing high-quality, long-lasting solutions to underground mines worldwide.